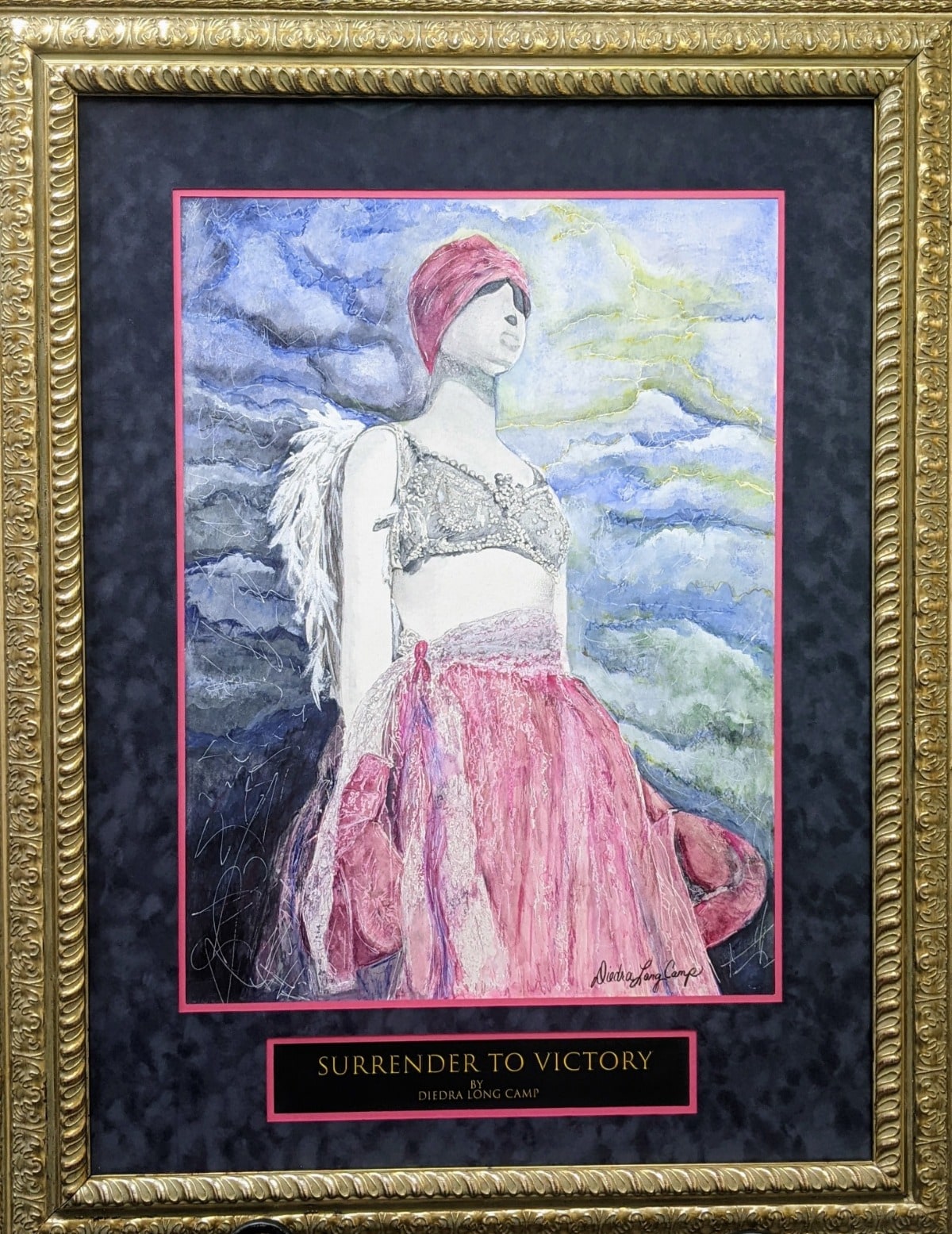 About the painting...
I had the honor to paint this 18x24 watercolor for Women's Health Boutique, which was raffled off on November 4, 2022, to benefit a very special group of women right here in East Texas who are battling serious illness.
In the course of a battle with cancer, you fight, and you fight hard. You don't want to surrender or rest in defeat. Rather, you want to surrender to the victory that is yours!
I know personally how cancer affects those who are touched by it. I also know that art has helped me when I don't know what to say or do. Click below to watch the art process unfold, as "Surrender to Victory" took shape. Prints are now available for purchase.

- Diedra